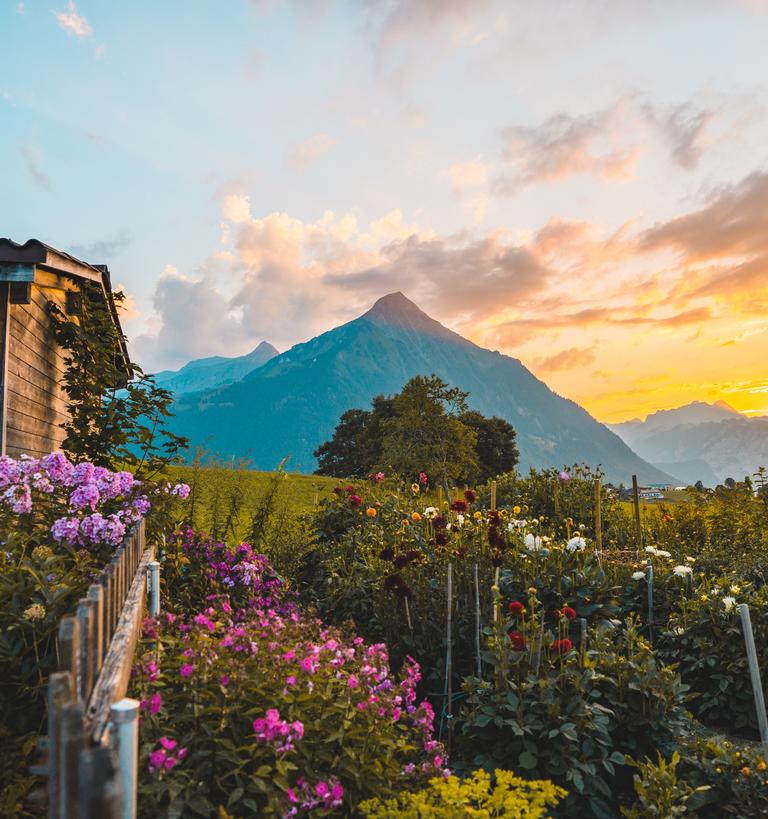 Partnership is at the heart of Princeton's international activity. Through a global network of relationships, of varying degrees of formality, these affiliations serve to generate the collaboration, reciprocity and exchange that outstanding international research and teaching requires. Below are descriptions of the kinds of formal agreements between Princeton and its foreign partner universities, but Princeton faculty and staff also regularly work with NGOs, local employers (across all sectors), indigenous community projects, third-party providers and beyond. The critically important work of these partnerships is highlighted across this site and those of institutionally adjacent offices.
Princeton's formal global partnerships are especially important as pillars of the University's internationalization strategy. Partnerships with universities abroad, often initiated by faculty members, encourage and support international research and teaching collaborations, undergraduate and graduate exchanges and staff and administrative exchanges. These durable ties create the capacity for faculty and students to enhance and sustain academic cooperation by moving across borders with the institutional support of their home and host universities.  
Princeton has agreements with three strategic partners at the institutional level to facilitate increased mobility of faculty and students, as well as transnational research and teaching collaboration.
Humboldt University-Princeton Partnership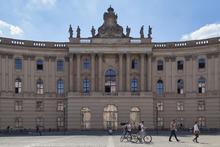 Princeton University has worked in partnership with Humboldt University in Berlin since 2012. The Humboldt-Princeton Strategic Partnership has flourished over the last decade and has co-funded more than 20 faculty-driven research collaborations in diverse disciplines such as classics, electrical engineering, molecular biology, neuroscience, history, philosophy and international relations. Princeton has also established a dual-Ph.D. program with Humboldt as well as graduate-student exchanges in several departments. Additionally, visiting scholars from Humboldt have regularly engaged in Princeton's teaching and research enterprise. In addition to the faculty-research collaborations and exchanges, Princeton hosted the University's fourth Fung Forum at Humboldt University in Berlin. Based on the success of the institutional collaborations and flow of scholars, students and ideas between the two institutions, the strategic partnership agreement with Humboldt was renewed in spring 2017.
About Humboldt University
Humboldt-Universität zu Berlin is Berlin's oldest university and one of the most respected universities worldwide. Humboldt-Universität is a large public university, and yet it shares many of the characteristics of Princeton: Humboldt's reputation for excellent scholarship (it has educated 29 Nobel Prize winners), a profound commitment to arts and humanities and a faculty-driven approach. The University has approximately 20,000 undergraduates, 11,000 master's-degree students and 3,000 doctoral students. Berlin is Germany's most cosmopolitan city with an incredible history, and Humboldt-Universität is an important intellectual hub for Princeton scholars.
Learn more about the University of Humboldt – Princeton partnership
University of São Paolo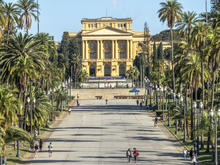 The University of São Paulo-Princeton Strategic Partnership began in 2012 and supports departments, programs, and centers seeking resources to sustain ongoing transnational research and teaching collaborations. The University of São Paulo-Princeton partnership has co-funded 14 faculty-driven research collaborations in diverse disciplines. 
About University of São Paulo
Founded in 1934, the University of São Paulo (USP) is the largest public university in Brazil. It is the country's most prestigious educational institution and is one of the largest and most prestigious institutions of higher education in Latin America, with more than 50,000 undergraduate students, and 35,000 graduate students. Currently, it has 11 campuses, four of them in the city of São Paulo, and others in Bauru, Lorena, Piracicaba, Pirassununga, Ribeirão Preto and São Carlos.
USP is Brazil's largest research institution and is renowned in a wide range of disciplines, particularly in architecture, dentistry, civil engineering, agriculture/forestry, art/design, veterinary science, computer science, modern languages, geography, physics, chemistry,  mathematics and mechanical, electrical and chemical engineering. This partnership forms an important link between Princeton and Brazil, one of the largest and fastest-growing economies in the world.
Learn more about the University of Sao Paolo – Princeton partnership
University of Tokyo-Princeton Partnership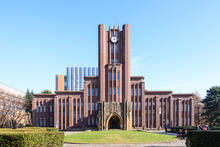 Princeton University established a strategic partnership with University of Tokyo in 2013. Along with the other two strategic partnerships (Humboldt University in Berlin and University of São Paolo in Brazil) Tokyo is a third pillar of Princeton's internationalization strategy. To date, the partnership has jointly funded more than 20 proposals spanning 12 disciplines, including East Asian studies, astrophysics, geosciences, architecture, mathematics, etc. In addition, there have been frequent undergraduate, graduate and staff exchanges. The Princeton-University of Tokyo partnership is run through the Princeton Institute for International and Regional Studies.
About the University of Tokyo
Founded in 1877, the University of Tokyo is the oldest, largest and most prestigious university in Japan. As a leading research university, UTokyo offers courses in essentially all academic disciplines at undergraduate and graduate levels and conducts research across the full spectrum of academic activity. It has three campuses for research and educational activities, including Hongo, Komaba and Kashiwa. The university has approximately 28,000 students, evenly split between undergraduate and graduate students. Graduate students are also divided almost equally between masters' and Ph.D. programs.
Learn more about the University of Tokyo – Princeton partnership
For more information, contact program director: James Raymo
Princeton University supports multidimensional partnerships with institutions worldwide to help foster the flow of ideas across borders. Princeton has signed agreements with a number of partners to facilitate increased mobility of faculty and students, as well as transnational research and teaching collaboration. Faculty in departments, schools, institutes and programs are invited to submit proposals that promote collaboration with the following institutions.
University of Geneva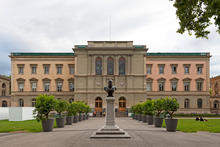 Princeton University established a research partnership with the University of Geneva in 2013, and the two schools have jointly awarded 12 grants across disciplines. Over the years, regular delegation visits and exchange of scholars between the two institutions have been common across disciplines.
About the University of Geneva
Founded in 1559, the University of Geneva (UNIGE) is a public-research university and the third-largest university in Switzerland. UNIGE has academic-research and development programs in various fields. Similar to Princeton, UNIGE actively pursues teaching, research  and community service as its primary objectives. It has a student population of approximately 17,000, of which around 12,000 are undergraduate students, 1,000 are master's students and more than 2,000 are Ph.D. students.  It is a highly international university with foreign nationals comprising almost 40% of its student population. Geneva itself is a highly international city, providing the university with natural connections to many of the world's transnational and nonprofit organizations.
Learn more about the University of Geneva – Princeton research partnership
Sciences Po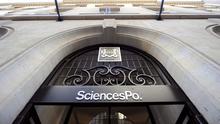 Princeton University established a research partnership with Sciences Po in 2014 and the two have since jointly awarded several grants in social sciences and humanities. There has been a graduate-exchange program between both institutions since the partnership's initiation. There have been regular delegation visits, exchange of scholars between the institutions and continuing interest in interdisciplinary research collaborations among scholars.
About Sciences Po
Founded in 1872, Sciences Po is the top university in France and internationally renowned in political science, sociology, law, history, economics, and international relations. Sciences Po has approximately 13,000 students, 47% of whom are international. Its research community includes more than 220 members and 350 Ph.D. candidates covering a wide range of topics including education, democracies, urban development, globalization and public health. Sciences Po's alumni include many notable public figures including several French presidents. Sciences Po places research development at the heart of its strategy in the national and international contexts. Most of Sciences Po's researchers and professors have international experience and a third of them are foreign nationals.
The University places a strong emphasis on the internationalization of the school's curriculum and student body, establishing a special admission process for underprivileged applicants, and expanding the school's presence by establishing new campuses outside Paris. Sciences Po currently has seven campuses: Dijon, Le Havre, Menton, Nancy, Paris, Poitiers, and Reims.
Learn more about the Sciences Po– Princeton research partnership
Princeton University/The University of Tokyo Strategic Partnerships Teaching and Research Collaboration Call for Proposals
The University of Tokyo and Princeton University support departments, programs, and centers seeking resources to sustain on-going teaching and research collaborations. The goal is to create enduring collaborative teaching and research ventures for students and faculty members with the institutional support of their home and host universities. Joint proposals should include a balanced representation of scholars from both institutions. Applicants are required to meet any national requirements for funding and follow the general regulations of their respective university. Applications that do not meet these requirements will not be considered. [This initiative does not encompass student exchange programs for semester and academic year study abroad. Inquiries for graduate and undergraduate study abroad programs should be directed as follows. For UTokyo, inquiries should be sent to the International Strategy Group. For Princeton, undergraduate inquiries should be sent to the Study Abroad team in the Office of International Programs and graduate student inquiries to Academic Affairs at the Graduate School.]
Two types of proposals will be considered:
Seed grants. Maximum support: $10,000 (approx.¥1,000,000 [$5,000 equivalent support from each partner]) – Funding term: Sept. 1, 2022 – Aug. 31, 2023.
Large grants for up to three years activity. Maximum support: $300,000 (approx. ¥30,000,000 [$150,000 equivalent support from each partner]) – Funding term: Sept. 1, 2022 – Aug. 31, 2025.
All proposals should focus on activities that support the development of sustained, long-term engagement between the two institutions. These proposals may include:
Undergraduates: Department-designed and led initiatives focused on joint courses or internship programs. These may include Policy Task Forces, Junior Seminars, and summer laboratory internships. These initiatives should fit within — and indeed enhance — the applying department's curriculum.
 
Graduate students: Travel allowances for exchange residencies abroad (for Princeton students in Tokyo and for UTokyo students in Princeton). Applicants should indicate where they would like their students to have a home abroad in the course of their studies and research with quid pro quos for graduate students from partner institutions. Preference will be given to proposals that intend to build a larger structure for the exchange of graduate students. 
 
Faculty travel allowances:  For faculty members wishing to spend significant time (beyond a single conference) at the other strategic partner institution as part of an on-going research and teaching collaboration. The duration and length of residencies may vary. Proposals must involve consultation with chairs or directors, as they may have implications for teaching and advising responsibilities.
 
Other ideas: We welcome other ideas that advance the overall objective of this partnership. In such cases, we recommend early discussions with the Director of the Strategic Partnership at Princeton or the International Strategy Group at UTokyo.
All proposals submitted in 2022 should include a clearly articulated contingency plan should proposed travel need to be canceled or postponed due to coronavirus-related travel restrictions. We all hope for a quick return to normal, but the uncertainty requires careful consideration of how you will achieve your proposed goals if travel remains difficult or impossible. This "plan B" will be an important criterion in the evaluation of proposals.
We strongly encourage interested parties to begin the process of internal discussion and consultation with their chairs, directors, or among the full faculty. While these initiatives should conform to the university's emphasis on internationalization through bottom-up, faculty-led ventures, they should not come at the expense of (or substitute for) a department's educational commitments to students and colleagues. As such, Strategic Partnership grants cannot be used for payment of salaries or stipends that faculty members, administrative staff, postdocs, or graduate students receive as part of their normal enrollment/appointment.
Criteria for Project Selection
Contribution to the internationalization of departments, centers, or programs
Quality and innovation of the research or teaching project
Competence and expertise of the team of scholars
Feasibility of the plan
Cost-effectiveness of the budgetary plan and plans to obtain additional external funding/Prospects for sustainability beyond the terms of the grant
Effective communication and cooperation between the faculty in each country and added value of the collaboration, mobility of researchers and students between the participating countries
Effective plan for exchange of Princeton/UTokyo scholar and students. Proposal evaluation will pay particular attention to opportunities for students (graduate and/or undergraduate) to actively and meaningfully engage with faculty and students at their host university
Inclusion of members of all status groups into the project
Inclusion/involvement of junior faculty and rising scholars 
Proposal Requirements and Evaluation Process 
All proposals will be evaluated and ranked according to the criteria above by a committee convened by the Director of the Strategic Partnership and composed of faculty members from a range of academic fields on the Princeton side and by faculties and representatives of the International Strategy Group at UTokyo. These evaluations and rankings will be rendered to the Joint Governance Committee, composed of faculty and senior administrators from both universities, which will make final decisions.
Submission Materials
The completed grant application form that includes:

The approval/signatures of the relevant Princeton and UTokyo chairs, deans, or directors of the primary sponsoring units.
The budget with year-by-year amounts specified by category (travel, hosting, conference, organization. etc.), plus annual totals. Budgets cannot support salaries or stipends of faculty, administrative staff, postdocs or students.

A narrative proposal description of no more than 12 pages that includes:

An overview of the field of study and general intellectual context of the project suitable for a non-specialist audience. Please explain how the relationship may develop into solid and sustainable research or educational collaboration in the future.
A detailed layout of the proposed project and its specific objectives as well as its operation and functions.
An explanation of how it will promote international aspirations of the home unit.
An explanation of how the project will situate Princeton/UTokyo scholars and their research in the partnership.
An explanation and detailed plan for Princeton/UTokyo scholar and student exchanges, if applicable.
A description of the funding contributions from sponsoring units and plan for the project's long-term financial sustainability beyond the funding obtained through the partnership. Please indicate additional financial support from sponsoring units or external grants. For scholars with access to external funding, please clarify why receiving partnership funding is critical (or how partnership funding may augment your ability to obtain further funding from external sources).
A discussion of the availability of additional resources (office or laboratory space, library access etc.) required for the project.
A clearly articulated contingency plan should the proposed travel need to be cancelled or postponed due to travel restrictions.

CVs for principal participants at Princeton and UTokyo (do not include individual professional bibliographies). 
All proposals must be in English and simultaneously submitted to UTokyo's International Strategy Group and Princeton Institute for International and Regional Studies (PIIRS). 
Submission of a final summary report from the Co-PIs is required at the conclusion of the project. 
Application deadline: March 24, 2022
Notification: June 2022
Submission 
Late applications and those not meeting the requirements will not be considered. No legal entitlement can be derived from the submission of a project description.
Proposals are to be submitted in pdf format by email no later than 5 p.m. (EST) on the designated due date to:
Princeton applications: Rachel Golden
UTokyo applications: International Strategy Group, sp.uni.adm@gs.mail.u-tokyo.ac.jp
*Please refer to the announcement on the UTokyo Portal for details and submit the applications through the relevant department of affiliation.
For further information
Princeton: Rachel Golden, PIIRS Institute Coordinator, or Jim Raymo, Director of Princeton-University of Tokyo Strategic Partnership,
UTokyo: Marina Fujita, International Strategy Group, sp.uni.adm@gs.mail.u-tokyo.ac.jp
The world is your classroom
Concerned about cost of international activities?